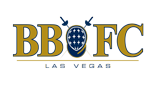 NEWS AND ANNOUCEMENTS FROM BATTLEBORN FENCING CLUB
Maskless Fencing!
As Nevada has returned to "pre-pandemic status" if you have been fully vaccinated, you can fence without facemasks! You may choose to continue to fence with a mask as USA Fencing has not yet indicated if facemasks will be required at Summer Nationals so this may be subject to change. We will no longer be checking temperatures on arrival. We will continue fist/elbow bumps and no handshakes as this has been our healthiest season!
Congratulations from recent events:
Fortune RJCC/ROC
Walt Dragonetti VME GOLD
Nick Candela JME GOLD
Matthew Dao JME SILVER;
CME BRONZE and D1AME top 8
Connor Jeong JME top 8 and D1AME BRONZE
Riley Robinson CME SILVER
Jayna Kim D1AWE top 8 her C21
May NAC
Daniel Jin Y14ME top 32 finish
Eunice Choi CWE and JWE top 32 finishes
Connor Jeong JME top 16 finish
Nick Candela JME top 32 finish
June NAC
Nick Candela JME top 32 finish
Valentine Matveev D1ME top 16 finish
Cheri Chan CWE top 16 finish
Matthew Dao CME top 32 finish
Alex Lee CME top 32 finish
Sumin Lee D1WE top 32 finish
Eunice Choi JWE top 32 finish
And congratulations to all the fencers who earned national points. What a great representation for Battle Born Fencing Club!
SUMMER CAMPS at BBFC
Pre-Summer National/Junior Olympics camps
June 14-19 and June 21-25 10am-2:30pm. Includes lunch! NEW THIS YEAR daily video analysis with Walt! And sports psychology! Regular HIT classes Fencing morning, noon, and night! SIGN-UP on askfred.com Don't forget to pay your deposit @
www. bb-fc.com/subscribe-fencing-class (one-time payment).
Beginner fencing camp
This week long camp is appropriate for any aged youth fencer who has less than 1 year of fencing experience including new fencers.
The focus will be on proper positioning, footwork, and actions and having fun!
July 25-30 from 9 am-3:00. Lunch included.
Questions? bbfcfencing@gmail.com
Att: Elementary and Middle School Parents
Starting this fall, Coach Lee will be performing fencing demonstrations. If you would like him to come to your school, please reply with a request for our introduction letter. bbfcfencing@gmail.com
Summer Nationals and JO's
Due to the limited number of regional events in Region 4, if your fencer did not earn sufficient points, you may petition for a spot at Summer Nationals. Petitions can be submitted on line starting today 6/8/21 (copy and paste link) https://www.usafencing.org/news_article/show/1168416
Deadline is June 21.